English: A flexible and multiplataform open source tool to compose tulip diagrams. Usefull for spreadsheets and road books in rallys, trekking, hiking and travels.
Learn more about tulips and the Tulip Composer application by this tutorial.

Português: Uma ferramenta de código livre, mutliplataforma e flexível para a criação de tulipas. Útil na criação de planilhas de rally, trekking, caminhadas e viagens.
Aprenda mais sobre tulipas e sobre o programa Tulip Composer através do tutorial.
Nota: A partir da versão 0.7 possui tradução para o português.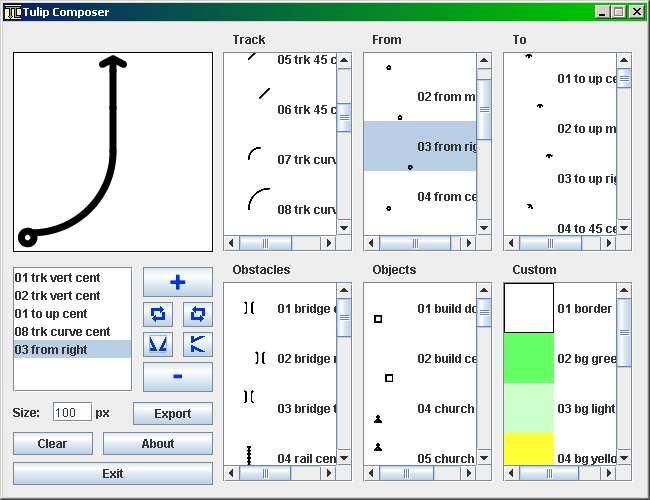 Tulip Composer 0.65 on Windows XP
Download:
Tulip Composer 0.70 + Documentation (English + Português)
Tulip Composer 0.65 + Documentation (English + Português)
Tulip Composer 0.6 + Documentation (English + Português)
Tulip Composer 0.5 + Documentation (English + Português)
Credits:
Developer/Designer
Daniel Brooke Peig ([email protected])
http://www.danbp.org
São Paulo - SP - Brasil
ersatz